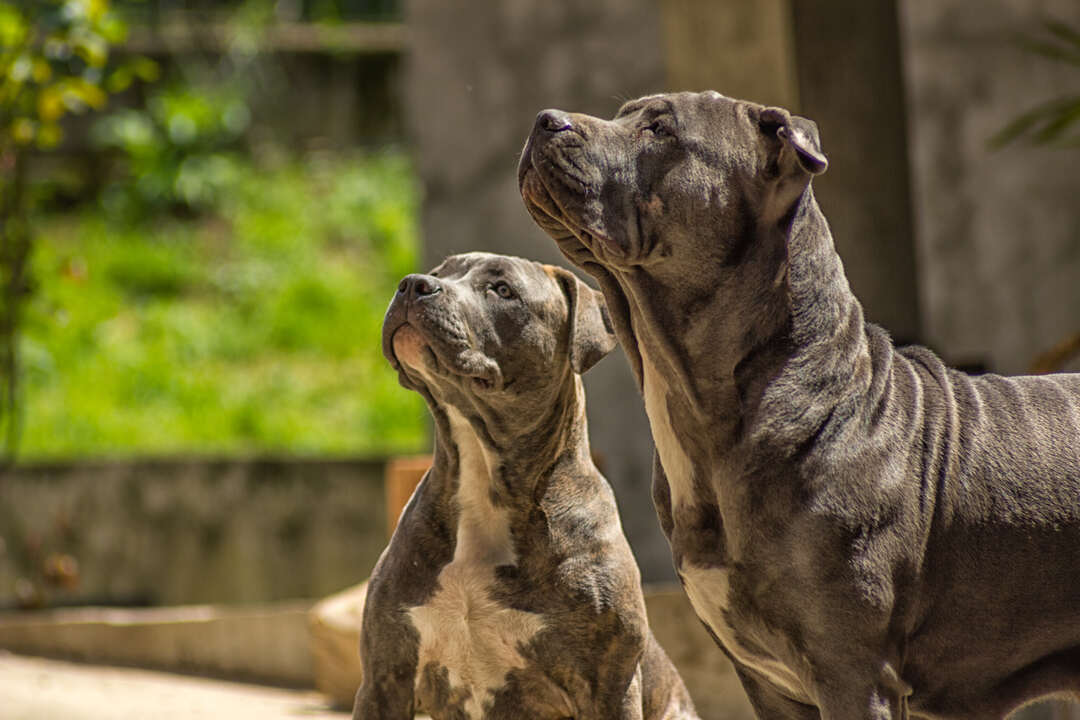 1. On 15 September 2023, the government announced plans to take steps towards having the XL Bully breed banned in the UK, with legislation aimed at banning them set to be in place by the end of the year.
2. Section 2 of the Dangerous Dogs Act 1991 contains a provision for the Secretary of State to add more breeds to the list of dogs already prohibited by the act, so a ban on XL bullies could be brought in quickly and easily by the government.
3. Before bringing in a ban, the Secretary of State is required to consult with people/bodies with relevant knowledge. It is expected the Secretary of State will consult with the police, the RSPCA, Dogs Trust and other organisations. Both the RSPCA and Dogs Trust are known to be against Breed Specific Legislation.
4. If the government does go ahead with the ban, it does not automatically mean that anyone with an XL bully will have to destroy it. Section 2 of the Dangerous Dogs Act 1991 allows the Secretary of State to introduce an exemption scheme (like the one currently in place for other prohibited dogs) whereby the dogs can be made legal provided the dog doesn't pose a dangerous to the public and certain conditions are complied with. The government's chief veterinary officer, Christine Middlemiss, has said there will not be an automatic cull and instead there will be an "amnesty" where owners will be able to register their dogs and thereafter comply with conditions.
5. Details of the "amnesty" process have not been announced yet, but we expect that the first contact will be via the police who will assess a dog to see if they think it is an XL bully. If so, we expect that the owner will be offered the chance to have the dog put down or to export it, or to go to court, probably via civil proceedings.  The court will determine whether the dogs pose a danger to the public and if the owner is a fit and proper person.  If they are satisfied on both counts, they will make a contingent destruction order which will allow the owner to apply to the Index of Exempted Dogs at DEFRA for an exemption certificate which will make possession of the dog lawful subject to stringent conditions.
6. We expect that we will be liaising with the police on behalf of concerned owners and supporting them through the court process. We anticipate that legal aid will not be available however, we work with a number of excellent not-for-profit organisations who may be able to assist with funding, although we expect demand to be high and funds scarce.
7. American XL bully is not a breed that is recognised by the UK Kennel Club and there is no UK breed standard. The breed was recognised by the United Kennel Club (who are in the USA) in 2013 and they have produced a breed standard.  As with the breed standard that is used for assessing pit bull terriers in court proceedings in this country, the breed standard was designed for judging show dogs, not for determining whether or not a dog is of that breed.  This means that deciding if a dog is an XL bully could be problematic, particularly as the UK courts have decided that it is type rather than breed that counts with type having a wider definition than breed.  Also, there are 4 types of American bully namely; pocket, classic, standard and XL.  The government have only announced a ban on XL bullies, but it is possible that other types of American bully or American bulldogs may get caught up in the ban due to them sharing similar characteristics. The government are in the process of determining how to define the breed.  Further information will be provided as it becomes available.
What steps can owners take?
8. Anyone who has an XL bully may wish to speak to their veterinary surgeon about getting their dog neutered as this will be a requirement of exemption.  We are currently in talks with Dogs Trust and the RSPCA about whether either of them would consider issuing neutering vouchers to assist owners with the cost of neutering.  We will provide an update should either organisation agree to this.
9. Obtain third-party insurance for your dog as this will also be a requirement of any exemption scheme.  If you take out a membership with Dogs Trust, membership comes with free third-party insurance.
10. Make sure your dog is micro-chipped as this will also be a requirement of any exemption scheme.
11.Buy a muzzle for your dog – preferable a box-style one so they can still pant, drink and be fed treats. Muzzle train your dog – there are many useful videos on You Tube on how to do this. Get your dog used to being walked on a lead and muzzle.
12. If there are any behavioural or training issues with your dog then seek expert advice from a reputable force-free trainer. Dogs Trust provide free clinical animal behaviour advice over the phone and they also offer dog training.  Put your postcode into the tool on their website to find out the nearest trainer to where you live.  Training is free for Dogs Trust dogs and is subsidised for those on means-tested benefits.
13. It is your responsibility to make sure that your home and garden are secure so that your dog cannot escape. If you do not have secure fencing/gates in your garden, we suggest you remedy this as soon as possible. If you cannot do this then you should not let your dog out into the garden unless it is on a lead.
14. And finally, the courts/police are very wary about prohibited dogs being in homes with young children or being owned by people with a criminal record for animal welfare offences, drugs offences or violent offences, particularly domestic violence. Also, some social landlords will not allow their tenants to have prohibited dogs in their properties.  To give yourself the best chance of saving your dog you may wish to consider rehoming it to someone who the courts are likely to view as being a more suitable person.  This person will need to be able and willing to have your dog permanently as once a dog has gone through the exemption process, it is only possible to change the registered keeper of the dog if the original keeper dies or becomes seriously ill. We appreciate that this will be a very difficult decision.
15. We hope this advice sheet is helpful to owners. If you would prefer more detailed one-to-one advice, we can offer clients a conference which would be chargeable.  Alternatively, there are some excellent not-for-profit groups out there who will assist with advice and support, in particular, we recommend Draconian Dogs Act, DDA Watch and Deed Not Breed, all of whom can be found on Facebook.
Fixed fee conference lasting up to one hour which is followed by a detailed letter of advice – £275 plus VAT.