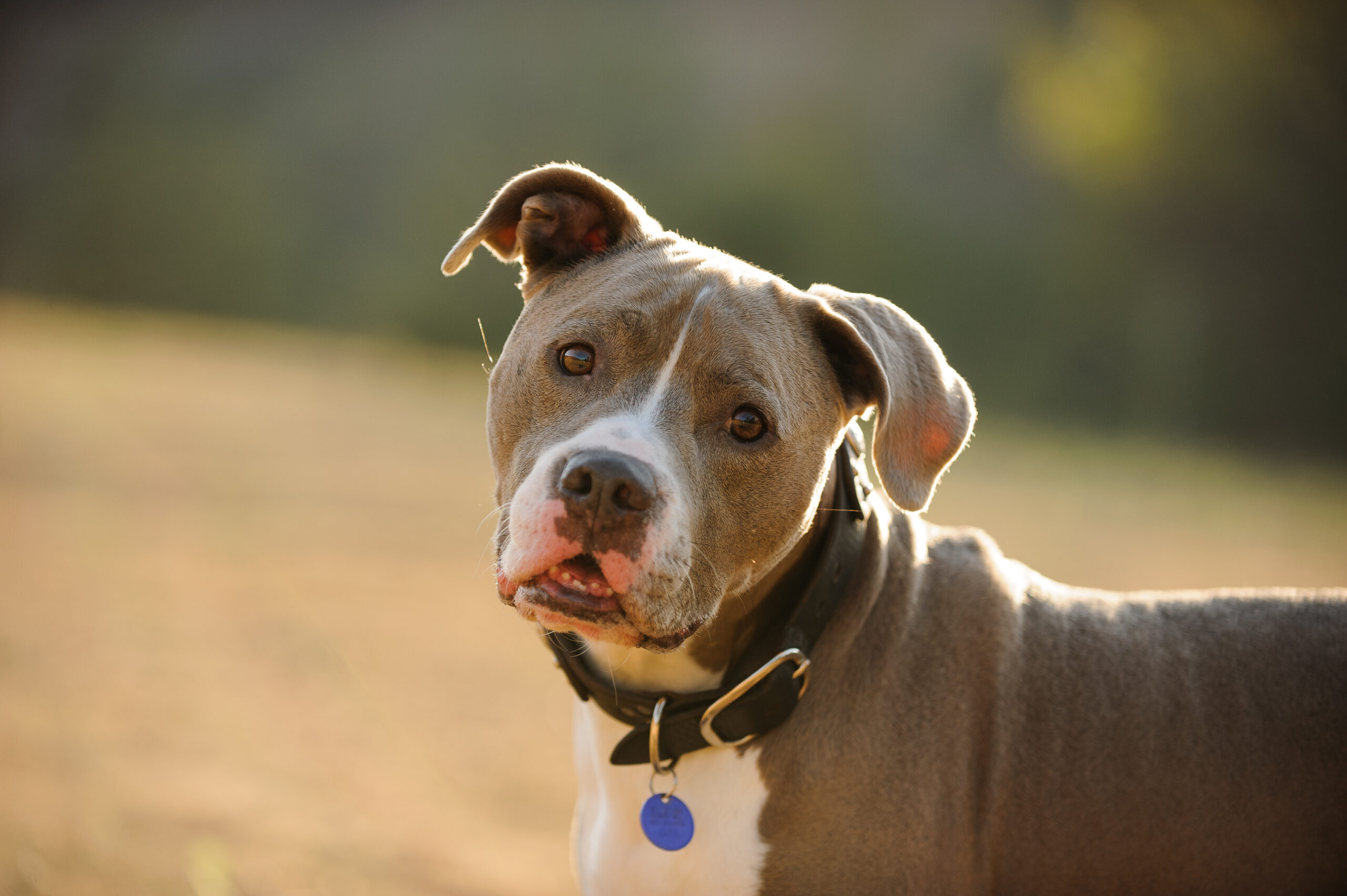 One of the purposes of the UK's dog laws is to keep you, your pet and those around you safe. In fact, the legislation is intended to help all dog owners act responsibly. This will also provide protection for your pet, especially if you suspect that you own or possess an illegal dog in the UK.
Knowledge of the law can help you obtain legal protection for your dog. Unfortunately, the dog laws can be difficult to understand. If you are unsure about the legal standing of your pet or need some advice, you should consider speaking to a solicitor who specialises in this area of law. 
What is the Dangerous Dogs Act 1991?
Under section 1 of the Dangerous Dogs Act, any of the following dog types is considered an illegal dog in the UK:
     

Dogo Argentino

     

Fila Brasileiro

     

Japanese Tosa

     

Pit Bull Terrier
It is also illegal to breed, sell or re-home these dogs. If the authorities suspect you are in possession of an illegal type of dog, it may  be seized until the conclusion of the court proceedings.. 
How to obtain an exemption for your "illegal" dog
If your dog is declared a prohibited breed, a court will have to decide whether your dog poses a danger to the public and whether you are a fit and proper person to have a dog of that type. If the court are satisfied that your dog is not dangerous, they will make a contingent destruction order and this will allow you to apply to the Index of Exempted Dogs for a certificate of exemption.  Once granted, this means your dog will be exempted from the prohibition against that type of dog. 
To secure a certificate of exemption for your dog, your dog must be 
     

Neutered

     

Micro-chipped

     

Have a policy of third party insurance

     

. 
Once a certificate of exemption has been obtained and your dog is returned to you, he must always be kept on a lead and muzzled when in a public place.  Other conditions also apply and you will never be allowed to  to breed, sell or gift your exempted dog or let it become a stray. 
Your dog's certificate of exemption can last throughout its lifetime. However, to keep the exemption in place, you must fulfil ongoing requirements as stated by the Dangerous Dogs Exemption Schemes (England and Wales) Order 2015: 
     

Keep the dog at the same address as the owner of the certificate.

     

Inform DEFRA or IED of any change of address.

     

Inform the relevant authorities if your dog is exported or dies.

     

Ensure that your third-party insurance is renewed each year.

     

House your dog in a secured area so it cannot escape.

     

Provide proof of your insurance when required.

     

Allow access to your dog for microchip reading.

     

Show your dog's certificate of exemption when required to do so by a police officer or your local council's dog warden. 
If you don't obtain a certificate of exemption, your dog will be at risk of being destroyed.   
How to ensure your dog stays within the law
a.
In public
There are various laws and restrictions that apply to dogs in public areas, including: 
Local councils receive many complaints relating to dog fouling. If you are a dog owner, it is your responsibility to clean after your dog whenever in a public place. However, if you are disabled and own an assistance dog, you are exempt from this regulation. 
     

Keeping the dog on a lead 
Although you do not have to keep your dog on a lead in all public areas, there are specific locations where you must do so, including some beaches, play areas, sports stadiums, roads and parks. When you are walking your dog in public, look out for signs that tell you to keep it on a lead. You should also check your local council's website for information relating to any dog-walking restrictions. 
     

Preventing your dog from being out of control 
Regardless of the type or breed, dogs out of control in a public place can scare or injure members of the public. If you have any concerns about your dog's behaviour, you should consider keeping it on a lead and/or muzzled in public and seek advice from a suitably qualified canine behaviourist/dog trainer.
You can be prosecuted if your dog causes someone to reasonably fear they or an assistance dog might be injured.  If a person is injured by your dog, a more serious "aggravated" offence is committed for which you could be punished with up to 5 years in prison. If your dog kills someone, the maximum sentence is 14 years imprisonment.In addition to this, you could be disqualified from keeping a dog and a destruction order could be made against your dog.  
b. In your home or other private property
Even on your own property, it is your responsibility to control your dog and ensure it is not a threat to anyone who comes to visit, such as:
Family and friends

Delivery drivers

 

Postal workers

Health personnel
There is a potential defence available if your dog injures someone who is trespassing inside your home e.g. a burglar.. 
Although it is quite natural for dogs to bark, if your dog barks continuously for extended periods you could find a complaint of nuisance being made against you.  If you were prosecuted for nuisance it could result in a financial penalty and you no longer being able to keep a dog in the property.  You could also you're you are served with a community protection notice requiring you to take action to stop the barking.  Failure to comply with a community protection notice can result in a fine.  Dogs usually bark for a long time due to stress, which is often caused by:
Being left alone for long periods

The dog seeking attention

Feeling worried about specific issues
In these circumstances, you may wish to contact an animal behaviourist who will help you understand your dog and improve its behaviour.
c. Near roads and traffic
To prevent a potential accident, you must ensure your dog is on a lead when walking along "designated roads". If a driver injures your dog, they should provide you with their name and address. If your pet is unaccompanied, the driver needs to report the incident to the police within 24 hours.
You can also be held legally responsible if your dog causes a road accident involving injury, illness or death. As legal fees can be expensive, you should consider taking out third-party liability insurance to cover yourself against a hefty bill.
d. Identification
Dog owners require two forms of identification for their pet: a microchip and a collar tag. The microchip must be registered on an authorised database and contains your details. It should be fitted by a professional before you bring your dog home for the first time. Breeders are also required to provide new owners with the necessary microchip documentation prior to handing the pet over.
You can obtain an exemption certificate if there is a valid health reason.
Besides having the microchip fitted, your dog should wear a collar tag whenever you take it out in public. The tag should provide your name and  address.  There is no requirement to provide your contact number or the name of the dog. There are exemptions available for certain working dogs.
e. Breeding and selling
Anyone breeding three or more litters where at least one puppy from each litter is sold in a 12-month period requires a dog breeding licence. In England and Wales, there are different criteria for obtaining a dog breeding licence. However, it is illegal to sell a puppy under the age of eight weeks in both countries.
Conclusion
Being a caring dog owner also involves taking care of your legal responsibilities. As legislation is constantly evolving, you need to keep up to date with all the relevant dog laws. This will enable you to protect yourself from potential legal claims or your dog being seized.
At Wheldon Law, we can provide you with expert advice relating to UK legislation on dog ownership and breeding. Our solicitors are specialists in national and local dog laws. Book a consultation today.