We represent dog owners at courts all over England and Wales.
---
We have an intimate knowledge of this complex area of law and work closely with a fantastic team of experts to ensure the best possible outcome for owners and their dogs.
More than 35 Acts of Parliament apply to dogs and with the recent extension of the Dangerous Dogs Act 1991 to cover attacks on private property and assistance dogs, it is now easier than ever for your dog to get you into trouble.  The old adage that every dog is allowed one bite is a myth and the courts can, and do, make destruction orders against dogs that have never bitten before.
As you can probably tell from the picture above, we are all dog lovers and most of us are dog owners.  We have handled many hundreds of dog law cases and have a proven track record of successfully defending clients and saving their dogs from destruction.  If you want further proof then have a look at some of our testimonials from grateful clients below or see what they have written on our Facebook page.
Whether or not a dog is a prohibited type of dog is a question of type rather than breed and the most common dogs to be classed as prohibited dogs are Staffordshire bull terrier or American bulldog cross breeds who often measure up as pit bull type dogs.  Once the police say your dog is a prohibited type the burden of proof is on you to prove that he is not and to do this requires expert evidence. We have access to the very best breed identification experts and canine behaviourists and do everything we possibly can to get your dog back home as soon as possible.
We understand that a dog is part of the family and appreciate how traumatic it is to have your dog seized and to face a criminal prosecution.  Contrary to what the media would have us all believe, we find the majority of people whose dogs get them into trouble are caring and responsible dog owners who have never been in trouble before and whose pets have never put a paw wrong.  We have an intimate knowledge of this often complex area of law and all of our solicitors are trained and experienced in all aspects of dog law.  We also work closely with a fantastic team of canine behaviourists and other experts to ensure the best possible outcome for you and your dog.
RSPCA prosecutions are often lengthy and complex cases and the consequences of being convicted under the Animal Welfare Act 2006 can be very distressing as the courts routinely deprive people of their pets and disqualify them from keeping pets in the future.  We have a wealth of experience in defending all manner of RSPCA prosecutions and have defended a number of high profile cases.  We have excellent contacts with some of the best veterinary surgeons and other expert witnesses to ensure you get the best possible representation.
Civil dog law cases vary enormously and we have dealt with all manner of cases from dog ownership disputes to problems with barking dogs to cases of personal injury and damage to property.  Legal aid is not available for these sorts of cases but we are happy to discuss representation on a fixed fee basis.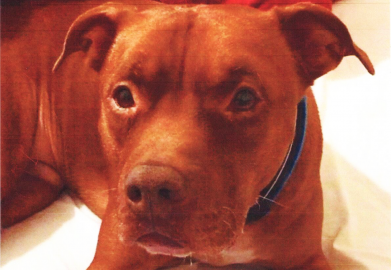 Case study - Snoop
Snoop has been a customer of ours on two occasions. The first time he was seized because he was a pit bull type dog and the second was after he escaped from his rear garden and alarmed someone by barking at them. The prosecution sought Snoop's destruction but we were able to persuade the court to allow him to come home subject to conditions.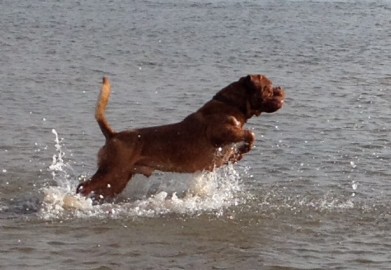 Case study - Vali
Vali was accused of injuring a woman by biting her in the face. Vali's owner admitted that he had jumped up at the woman trying to get to her dog which was in her arms but maintained that the injury had been caused by the woman's own dog and not Vali. The court accepted that Vali had not caused the injury.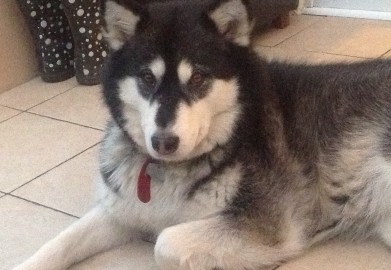 Case study - Ella
Ella caused quite a serious injury to a young child but no-one saw what happened. By adducing expert evidence the court were persuaded that the injury had been caused accidentally and not as the result of a deliberate dog attack. Ella is now subject to conditions that she is kept on a lead and muzzle whenever she is in a public place.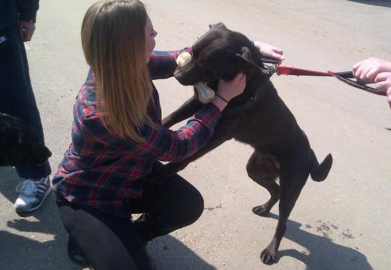 Case study - Bella
Bella was handed into a rescue centre while her owner was away. The rescue refused to return her so legal action was taken against them. This picture captures the moment when she was returned to her owner.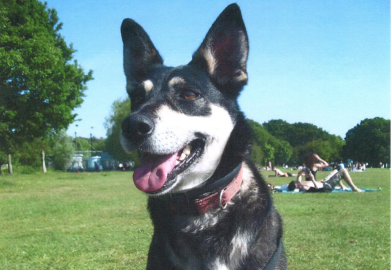 Case study - Pepita
Pepita was alleged to have been involved with 4 other dogs in a fatal attack on an elderly woman. By calling evidence from an expert animal behaviourist and a forensic odontologist we were able to convince the court that Pepita had not been involved in the attack.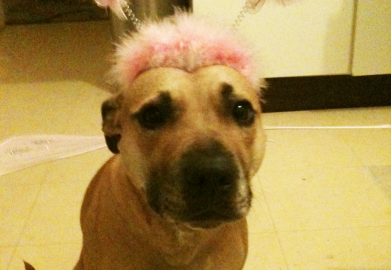 Case study - Ziin
Ziin escaped from her owners and bit a passer by once in the leg causing quite a serious injury. The court made a contingent destruction order allowing her to come home but then further proceedings were brought alleging that Ziin's owner had breached the order. We successfully argued that the proceedings were invalid.
.
There are no words that can describe the thanks I have for you.  Monty means more than the world to me for reasons you know and the past 10 months have been awful, but when I met you and had you on our side I always knew there would be hope that the worst would not happen.  Thank you for everything you have done for me.
I really want to thank you from the bottom of my heart.  I really do appreciate all the hard work you put into helping me get Simba back… thank you very, very much.
A big THANK YOU to you all for your help and advice – it was much appreciated throughout a very difficult and stressful time.  And an especially big thank you to Tina Hay for all your legal wisdom – I think you should be known as 'The Fairy Dogmother'.
From the initial contact with Gareth which was knowledgeable and sympathetic to Kate at the court, who was excellent – well presented, knowledgeable and very informative – she presented the case superbly.  Many thanks to all concerned.  A very professional company.
I cannot thank you enough for all your help.  I am so fortunate that you happened to be there.
Fantastic!  All staff were polite, understanding and compassionate.  Tina Hay is amazing!  Everyone at Wheldon Law is absolutely lovely!
I would and will happily recommend your services to any person and/or organisation.  Thanks to you guys my dog is safe and back home.  Thank you so much.
I would like to say a BIG thank you for all your help with getting my dog Amy back.  Tina, you're the best, thank you.