We represent dog owners at courts all over England and Wales.
We have an intimate knowledge of this complex area of law and work closely with a fantastic team of experts to ensure the best possible outcome for owners and their dogs.
More than 35 Acts of Parliament apply to dogs and with the recent extension of the Dangerous Dogs Act 1991 to cover attacks on private property and assistance dogs, it is now easier than ever for your dog to get you into trouble.
The old adage that every dog is allowed one bite is a myth and the courts can, and do, make destruction orders against dogs that have never bitten before.
As you can probably tell from the picture above, we are all dog lovers and most of us are dog owners. We have handled many hundreds of dog law cases and have a proven track record of successfully defending clients and saving their dogs from destruction. If you want further proof then have a look at some of our testimonials from grateful clients below or see what they have written on our Facebook page.
Call us today on 01442 242999 for some free initial advice.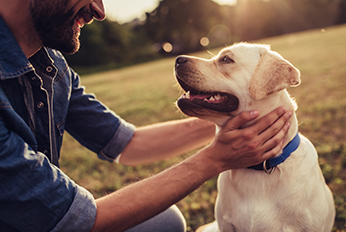 Civil dog law cases vary enormously and we have dealt with all manner of cases from dog ownership disputes to problems with barking dogs to cases of personal injury and damage to property.
I know that you are all just doing your job, however you have given me great support through this difficult time and it's great to feel that you're in my corner
We were both completely happy and satisfied with the outcome. We cannot have hoped for a better outcome despite the circumstances and the potential outcome. We cannot thank Ciaran and Wheldon Law enough.
Excellent, professional service throughout. Would use Wheldon Law solicitors in the future if required. Would also recommend to family and friends.
I cannot thank you enough. You have all been amazing. Brilliant service.
I would definitely advise others of the excellent service that I received and would recommend your law firm – thank you.
Hopefully I will not need the services of a solicitor again but if I do I would not hesitate to contact your company.
I've never needed a solicitor before so was unsure as to what to expect. Tina put me as much at ease as possible and was very friendly and honest with what she told me. Thank you so much!
I found the advice and service provided very friendly and comforting at a time of extreme distress and all matters were dealt with very discreetly and professionally.
Very happy with the result and I know this is down to Wheldon Law, thus very happy with the service. Thank you.